loot the dragon's hoard
follow the instructions carved into the opening screen and discover the treasure that awaits!!
the world's first roguelike lootemup flickguy
made with candle's flickguy ( https://kool.tools/flickguy/ )

thanks to candle, jazz, sean and laila for testing and providing their example guys

Comments
Log in with itch.io to leave a comment.
I have no idea how to play this.
hell yeah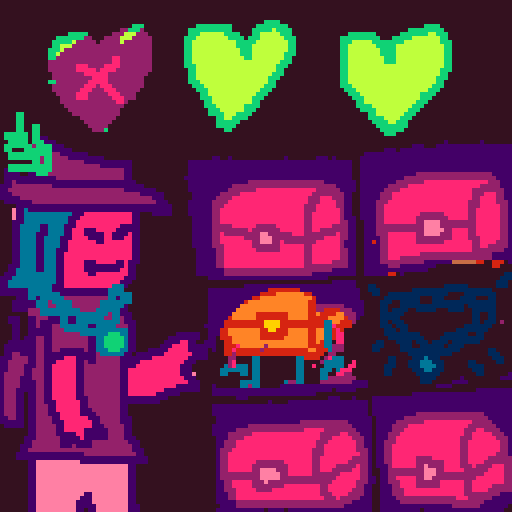 I think that mimic with the dangly arms is the friendliest mimic, so this is an excellent run all around